America's Music: The Musical Riches of American Composers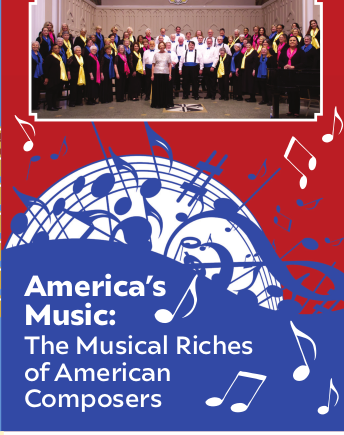 When:
April 26, 2024 @ 7:30 pm – 9:30 pm
2024-04-26T19:30:00-04:00
2024-04-26T21:30:00-04:00
The music of American composers enriches our daily lives and shapes our culture. From Stephen Foster to James Taylor, George Gershwin to Scott Joplin, John Phillip Souza, and our own Teresa Tedder, these musicians and more, have influenced our moods, our hearts, and our patriotism. Mid Kentucky Chorus will bring a variety of those melodies to memory with a vigorous repertoire of our vast music history. A splendid performance, indeed!
Friday, April 26, 2024 7:30 p.m.
Sunday, April 28, 2024 3:00 p.m.
St. Catharine Hall, St. Catharine Motherhouse
2645 Bardstown Rd., St. Catharine, Ky.
(Hwy. 150 near Springfield, Ky.)
Admission: Adults: $16, Seniors: $15, Students: $10